Mastering Trout Fishing while Traveling: Insider Tips for Success
Heading away on a trout fishing holiday, or want to get in a little trout fishing while traveling? This guide looks at ways to help improve your trout fishing success.
Sleep close to the fishing
When heading away for a fishing weekend or longer trip, make sure you stay as close to your fishing area as your budget allows. Driving each morning, and then again in the evening wastes a lot of fishing time.
Sleeping near the fishing site makes it a lot easier to find the energy to fish at both ends of the day. Strolling to the river after dinner to fish the evening rise or sneak out for a few casts before breakfast is memorable.
I have fond memories of climbing out of my tent, walking several steps, and casting at cruising Browns. If it was not for the relentless biting insects, I could have spotted them from my tent. Being the first or last fisherman on the river is special.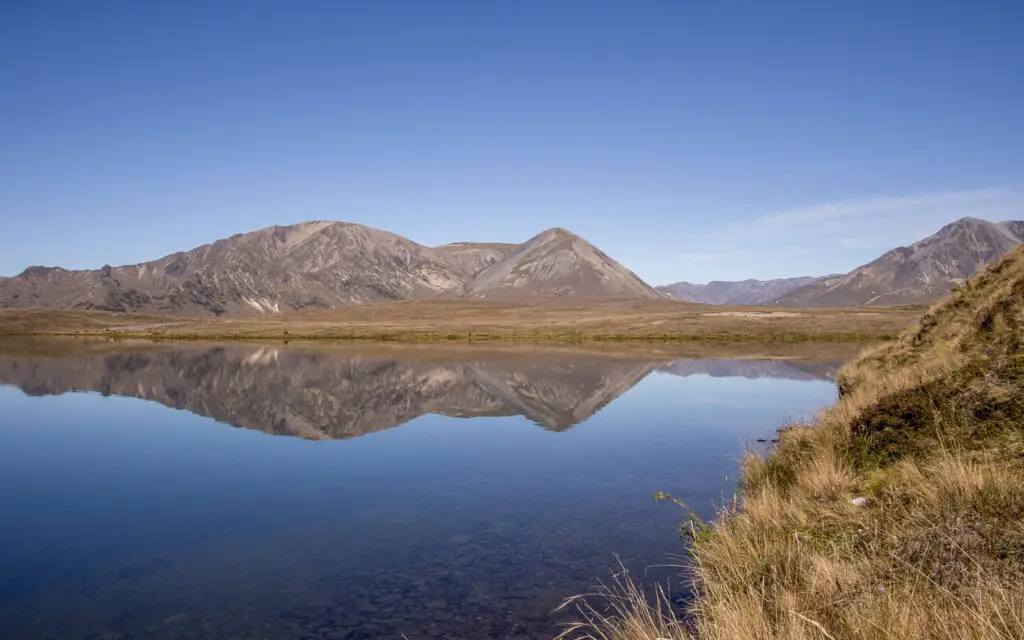 Another time, I pitched my tent next to a pristine mountain lake in the New Zealand high country. After a productive day fishing, I retired for an early night. I woke, it was bright out, so I scrambled from my tent only to see a star full sky glittering down on me.
It was 1am; the air was so clear that the starlight woke me. I wanted to have a sneaky cast with the fly rod, but the ice crystals on the guides forced me back to the sleeping bag. It was a magical night, which I will never forget. Dawn cracked to one of the best mornings of sighted trout fishing I ever had. When the wind picked up just before lunch, I called it a day. I greeted the first of the day anglers while walking back to my truck.
The flexibility offered by staying close to the water can increase success and overall enjoyment. If you are staying in an trout fishing renowned area. The hosts are often a valuable source of local knowledge and can send you in the right direction. If they know about fishing they might even share advice on local techniques and lures to try.
Fishing guide can be the worth the money
There is no substitute for experience and local knowledge when fishing a new trout stream or lake, knowledge gained over many seasons and countless trips. When traveling, there is rarely enough time to experiment and scout out the best trout fishing spots. I have lost many hours driving around trying to access rivers. On more than one occasion, I have scrambled down steep overgrown banks, and pushed through swamps, only to encounter a guide and their client who strolled down a nicely formed path.
Guides often are well known to the local community. They have connections allowing them to cross private properties to access beats normally not readily accessible. A trout fishing guide might seem expensive. However, employing the services of an experienced local guide is one of the best ways to guarantee success when time is precious.
Wither for a few hours or the whole trip the job of the trout fishing guide is to maximize your success, Local guides are more than willing to share their experience and they will take you to the spots to maximize your chance of a successful trip. Guides are more than happy to teach a client, so use the time spent together to learn the local techniques, different methods, and do not be afraid to ask questions.
Visit the local trout fishing store when traveling.
Local fishing shops are one of the best places to gain local knowledge and get some advice. They stock suitable selections of fishing gear, licenses, flies, baits, and spinners for the local conditions.
One experience always springs to mind when discussing the value that local tackle stores offer. I was traveling around Vancouver Island, seeing all the attractions. So while driving into Tofino, I noticed a small fly-fishing store on the outskirts of the town.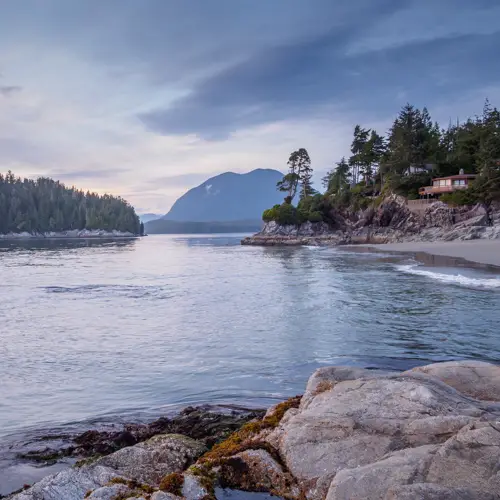 I am never one to drive past a tackle store; I pulled in to buy some tippet and asked about worthwhile spots near town for a flick of the fly rod. While any freshwater fishing was a bit of a drive, they suggested rocky point a short walking distance from town. With the touristy things done, and the sun low on the horizon, I wandered the short track to the rocky point. Three bait anglers greeted me. So far they have blanked.
It was too pleasant of an evening to be discouraged. So I found a nice casting area and tied on a Grey Ghost. First cast and bang, a fish smashed the lure. I did not expect it, so failed the strike. Second cast and fish on. Minutes later I was releasing my first Canadian caught Salmon.
In the time it took the sun to set below the horizon, I landed three further salmon. While they were not big, it was still a memorable way to spend my first evening in Tofino, all thanks to the knowledge I gained by supporting the local tackle store.
Go along to a local fishing club
When in an area for a week or longer, contacting local fishing clubs is a great way to meet anglers. Many are more than willing to welcome traveling trout fishermen to their club meetings and some members might even offer to take you fishing or share local knowledge.
I once enjoyed a memorable day fishing the Fraser River, British Columbia. Thanks to the generosity of a local fisherman from a group I contacted asking for advice. Likewise, my local club hosts a few international visitors every year. It is normally possible to find the contact details by searching online or via Facebook groups and pages.
Trout fishing guide books are priceless for the travelling fishermen.
Over the years of fishing and traveling, I have found guide books to be invaluable. A good guidebook can give you directions to access spots, fishing regulations, Species likely to be caught, and even reported fish numbers. Basically, everything you might want to know about the area.
If possible, I suggest ordering the book ahead of time. Better to plan your day's activity in advance, rather than flicking through the pages while parked on the side of the highway.
Use Online Resources for Successful Trout Fishing while Traveling
When it comes to trout fishing while traveling, the internet is an invaluable resource waiting to be explored. You'll discover a plethora of fishing forums, blogs, and groups, both large and small, dedicated to discussing fishing in almost any region you can imagine. Dive into these online communities, and you'll uncover a hidden treasure trove of information about specific rivers, lakes, gear, and the best lures to use.
One of the greatest advantages of online fishing resources is the wealth of fishing reports available. These reports provide firsthand insights into the current and historical conditions on the water. You can stay up-to-date with what's happening, ensuring you're well-prepared for your fishing adventure.
Don't forget to leverage the power of mapping tools like Google Maps and topographical maps. These tools can be incredibly helpful in scouting out potential fishing spots or finding the best access routes. If you're planning to fish in larger bodies of water such as lakes or estuaries, take a moment to check if there are freely available marine charts online. These charts are a fantastic resource for identifying underwater features that might attract trout.
So, before you embark on your trout fishing journey, make sure to harness the vast amount of fishing knowledge available online. You'll be equipped with the insights you need to make your trip a success, all at your fingertips.