6 Best Neoprene Socks and Boots for Kayak Fishing
When kayak fishing over winter, the part of the body I find the hardest to keep warm are my fingers, closely followed by my toes. Because our feet often get wet it can be a struggle to keep them warm. My feet are often wet right from the launch site, and wet feet certainly get cold faster than dry feet.
I have been kayak fishing for over twenty years, and kayaking for even longer. Over that time I have experimented with most forms of kayaking boots, socks, and footwear. Out of all options, my two favorite styles of winter footwear are neoprene booties or integrated dry socks within a pair of waders or dry pants.
For trips on sheltered water, close to shore calf height rubber boots are also an option, but really should only be worn when there is zero chance of capsizing. They quickly fill with water and act as massive weights. They also lack the flexibility of the above options.
So let's discuss the pros and cons of the different styles of winter footwear when kayak fishing.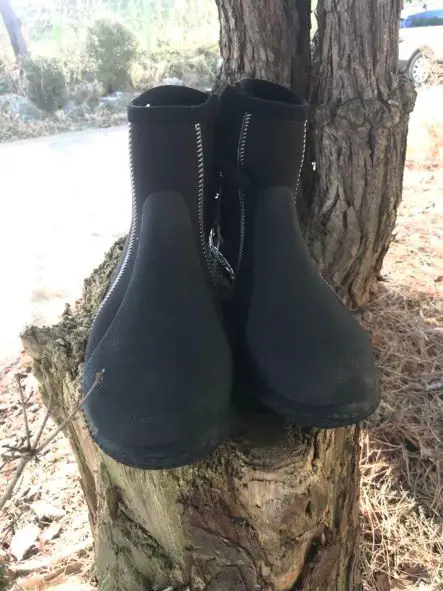 A few general words
There are countless brands and variations of neoprene socks and booties on the market. Most are marketed towards swimmers and divers, but there are a few targeted for wading and kayaking.
I will start by saying, there has been a decline in the quality of neoprene boots. While writing this review, I was comparing a pair of old Body Glove neoprene socks with the modern equivalent. So many more corners have been cut. The old ones had a much thicker nylon shell, and they even sealed the stems with a strip of fabric.
I used Body Glove as an example, but the same trend seems to repeat itself across the industry. Build quality has suffered to keep the price low. The old body gloves are excellent, and I happily recommend them. You are just paying for the brand with the current ones.
It does not matter if a Neoprene sock is marketed towards kayaking, diving, or wading. They are all basically the same.
Although, the wading ones usually include a gravel guard. You might think wading ones should be more abrasion resistant and more durable for walking in but that does not seem to be the case. The only real difference is the gravel guard.
When comparing diving brands with kayaking brands. Again there is not much of a difference. They are just neoprene socks or booties. I mostly wear diving brands, because they are usually a bit more affordable. Plus I come from a spearfishing background so I wear them for both sports.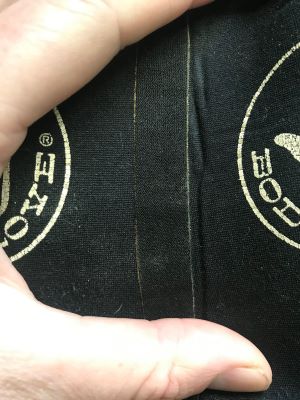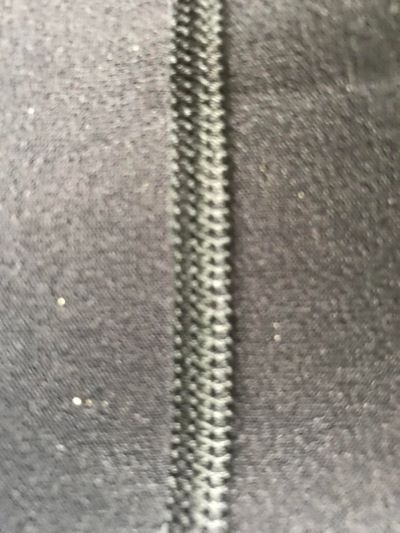 Neoprene Socks vs Booties
When comparing neoprene socks, against booties is a series of compromises. Socks are more form-fitting and a lot more flexible. They form a stronger seal with your skin so are warmer to wear. They are also less bulky, I have big feet. I can not fit inside some kayaks when wearing dive boots but socks are okay.
Boots on the other hand, have thicker soles. Which makes them a lot more comfortable to walk in, and more durable. A pair of neoprene socks might last for a couple of years, while boots unless the zips fail can easily last twice that.
To prolong the life of a pair of dive socks, avoid walking on gravel. I am guilty of exactly that, and it quickly rubs holes into the soles. One solution is to wear a pair of slide-on sandals or water shoes which can be taken off and stored inside the kayak after launching.
Neoprene thickness 3mm vs 5mm boots or socks
I find 3mm Neoprene footwear are warm enough down to about freezing, while to get the same amount of warmth really requires 5mm boots. In very cold conditions, I doubt Neoprene alone will be warm enough, but rivers usually freeze over before it gets that cold.
On some cold winter days, I also wear woolen socks inside my dive boots. Even when wet, they add quite a bit of extra warmth. If you are planning to wear socks inside them, it is worth considering a larger size.
If you are very prone to cold feet, then the warmest option is dry socks with thick woolen socks underneath and some sort of insulated boots overtop. In the next section, I will cover the pro and cons of dry socks.

Dry socks vs neoprene socks/boots.
With very few exceptions, dry socks come integrated with waders or dry pants. Unless there is a leak, they keep your feet warm and dry. In this article, I am not going to recommend specific waders or dry pants in this review because I personally prefer neoprene socks and that is what I know best.
Modern dry socks are usually made from two kinds of materials, a fabric such as gore-tex or neoprene.
Most Drysuits and dry pants come with integrated fabric socks. The material is reasonably durable and apparently easy enough to replace.
While waders are typically supplied with neoprene socks. They both work. The Neoprene socks found on waders, typically are much better quality than standalone pairs and are nearly always seams sealed.
Neoprene socks are more abrasion resistant than fabric socks. They also insulate better making them warmer. But they can feel a bit sticky to put on and take off.
In either case, if you choose to wear waders or dry pants. Something must be worn overtop to prolong the life of your socks.
There are also knee high dry socks like the Kokatat Nomad Neoprene. It really occupies a peculiar niche. Think of it as a pair of knee high waders.
In most paddling situations, full length dry pants or chest waders will not only offer more protection but also warmth. They are better suited for warmer weather. The one benefit this product offers over neoprene socks is that you can wade out deeper before water comes in over the top.
My recommendation list
Best budget sock- Zcco neoprene socks
For the money, Zcco makes some decent neoprene products and their socks are no exception. Now, I do not claim these are the best socks on the market, but they are just as good as many more expensive brands which is why I recommend them.
Corners have been cut, but they are priced accordingly. They use flatlock stitching which while durable is far from watertight. For a cheap pair of booties like the Zcco which are going to spend most of the time out of the water, this is fine, but it is something I do not want to see at a higher price point.
Zcco socks are usually available in both 3mm and 5mm. Currently, only the 3mm seems to be available.
Seac Anatomic Neoprene Socks
Warm, watertight sock
Comes in both 5mm and 7mm thickness for winter warmth
Reasonable price for the quality
Open cell ankle seal for increased water tightness
Yes, these are nearly twice the price of the Zcco socks above. But they are much warmer with better build quality.
Firstly, they use glued blind stitching which means the seams are less likely to leak.
Second, they use open-cell neoprene to seal the ankle. Open-cell neoprene is neoprene without a protective inner shell. It really sticks to the skin and greatly slows water intrusion. This can make the sock difficult to put on, I suggest folding down the ankle portion, sliding your foot in then folding it back up.
Another downside, open cell is easy to damage, which is why it is a bad idea to buy socks fully made from open-cell. It works well as an ankle seal.
They come in a range of thicknesses, 3.5mm, 5mm, and 7mm. I personally will go for the 5 or 7mm for winter kayak fishing.
SEAC Basic HD 5mm
Think of these as the transition between a sock and a neoprene boot. They offer slightly more support and a more reinforced sole. I still would not walk miles in them and expect them to last, but they are certainly harder wearing than the socks above.
The above two socks can be worn inside shoes, while this is more outerwear.
They are constructed with Glue and Blind-stitching which is a lot more water tight than cheaper stitching methods.
They offer Good ankle length, which helps keep the feet dry when launching in the shallows.
Cressi Tall Neoprene Boots
Despite the brand, these are a cheap, chinese-made neoprene boot.
Being a boot, the sole is stronger and more robust than the above offerings. But it is also more rigid.
This is a Chinese made boot, so do not expect the same quality as Cressi Italian made products but it is a fraction of the price.
The neoprene is nice and stretchy, and it offers good ankle length.
Glue and blind stitching for increased water fastness
Available in 5mm and 7mm neoprene. The 7mm ones are both more durable and warmer.
SEAC Pro HD 6mm
These are warm neoprene boots, with a solid sole. Much more comfortable walking over rocks and gravel than most dive boots. Ideal if you need to portage.
I did find them somewhat too bulky to fit inside a tight kayak cockpit. But I have large feet, so that should not be an issue for normal-size people.
I know I have listed three Seac products, but I do feel the brand offers excellent value. You can spend a lot more money and not get a significantly better product hence my recommendations.
TIDEWE Rubber Neoprene Boots Men
These are a hybrid between a rubber boot and a neoprene boot. If you just want to launch without getting wet feet they are an option. Just need to make sure that water never comes in over the top.
Launch in the shallows without getting your feet wet
Good option for paddling close to shore in calm conditions.
Good for sheltered conditions, but not suitable for swimming or deep launches.
Warm, with a strong sole.
large sizes might be too big for some kayak footwells.