How good is a Lamson Guru fly reel after a decade of use?
Reviewing products when new is fine, but it does little to indicate long term durability. So in this post I decide to take a look at one of my old Lamson fly reels to see how well a US made Lamson hass held up after many years of freshwater use.
I tried to find my exact purchase date, but all records were lost. I knew I purchased it from a store in Wyoming sometime around 2007. Details get fuzzy thinking that far back. I certainly been using this reel for over 10 years.
This reel has seen a lot of use, and has travelled with me around the world. It has tamed trophy brown trout in New Zealand, fought Salmon off Vancouver Island and even landed Cherry trout in the Korean Mountains. Quite simply, it is my go to reel and the first one I throw into my bag before heading out for a fish.
It has been well used, and in many ways abused, I have dropped it onto rocks, and has been fully submerged more times than I can remember. It has bounced around in my pack on many long backpacking trips.
What is the brand, name and model?
The exact details have been lost to history. It is certainly an American made Lamson Guru reel in G 2.0 size (5/6wt). Any further details and paperwork has been lost.
Review?
Before purchasing this Lamson fly reel, I have owned several cheaper reels. One was made by I think Tica and the other was some no-brand. Both of these reels let me down within a couple of years of use.
The Guru was my second Lamson reel, my first was a larger size which I used for Saltwater fishing. If this review does well, I might write about that one as well. (Spoiler, there is nothing wrong with it).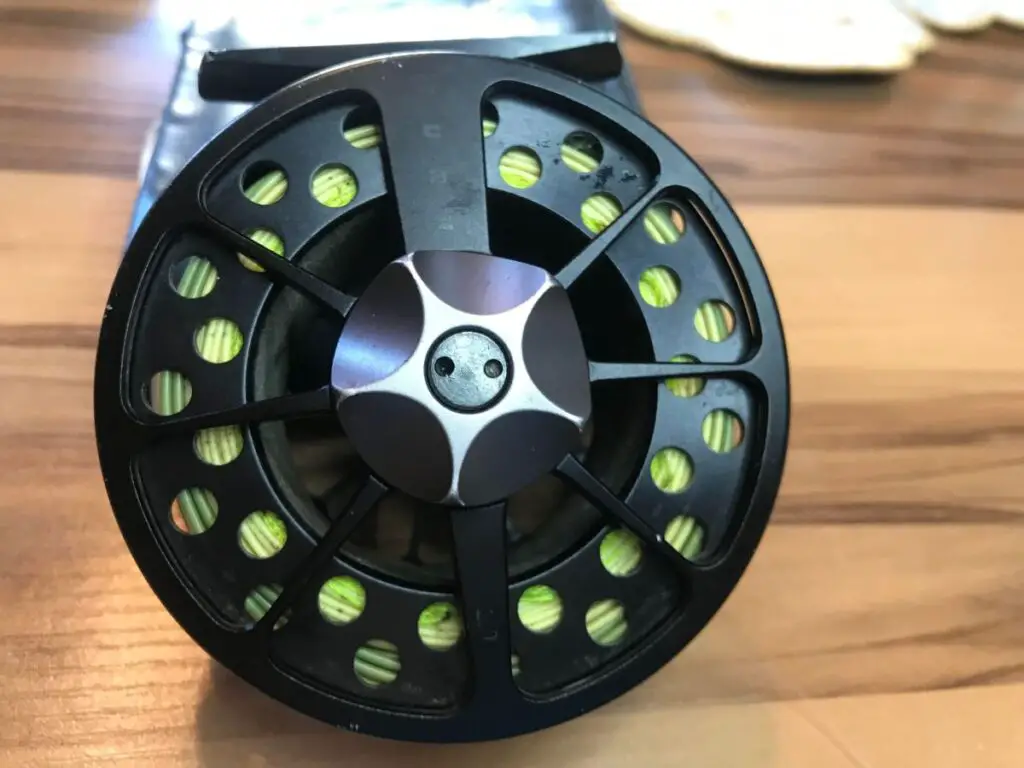 Now, I will get into reviewing my trout reel. Other than a few chips in the black coating there is very little damage. The chips are mostly from putting the reel down on rocks while fishing and maybe bumping around in the back of my truck.
The printed on brand and model number has for the most part worn off. I guess the printed on text was the less durable part of this reel.
Tolerances are still very tight, and there is next to no wobble in the spool. If i squeeze down hard, there is less than a mm of flex in the frame (That is 1/32 inch).
What maintenance has been done?
To be honest. None. I have not had the spool out in nearly a decade.
It has a sealed drag, and I have never greased, oiled or given it any form of care more than the occasional wipe down to remove dust and grime.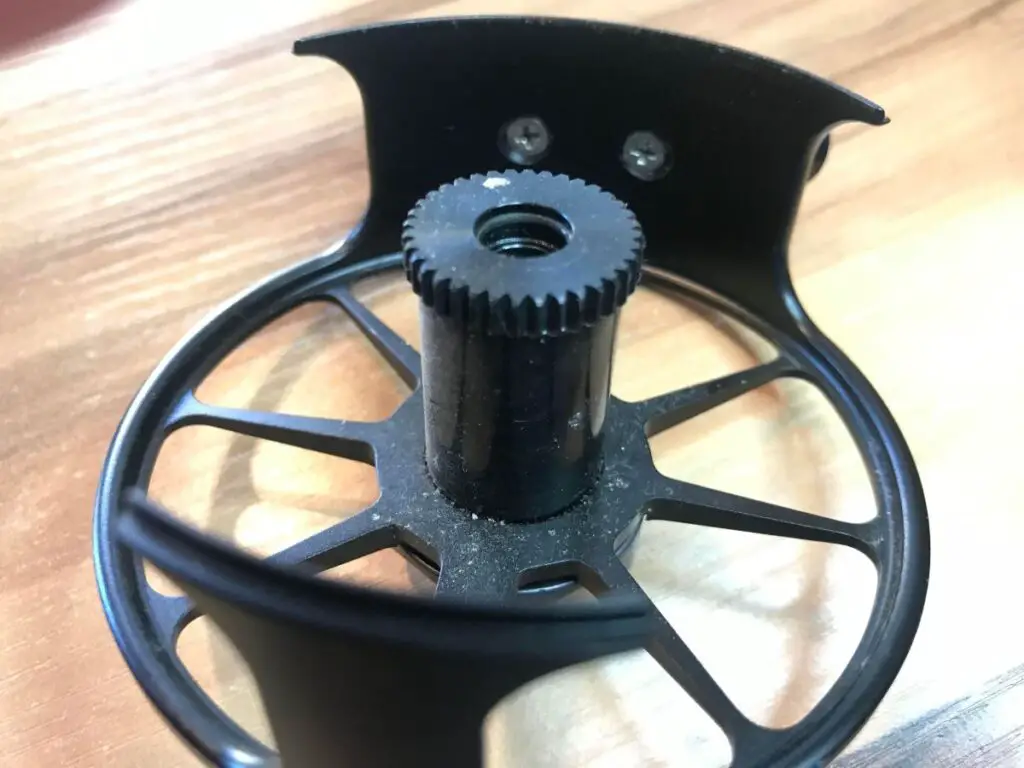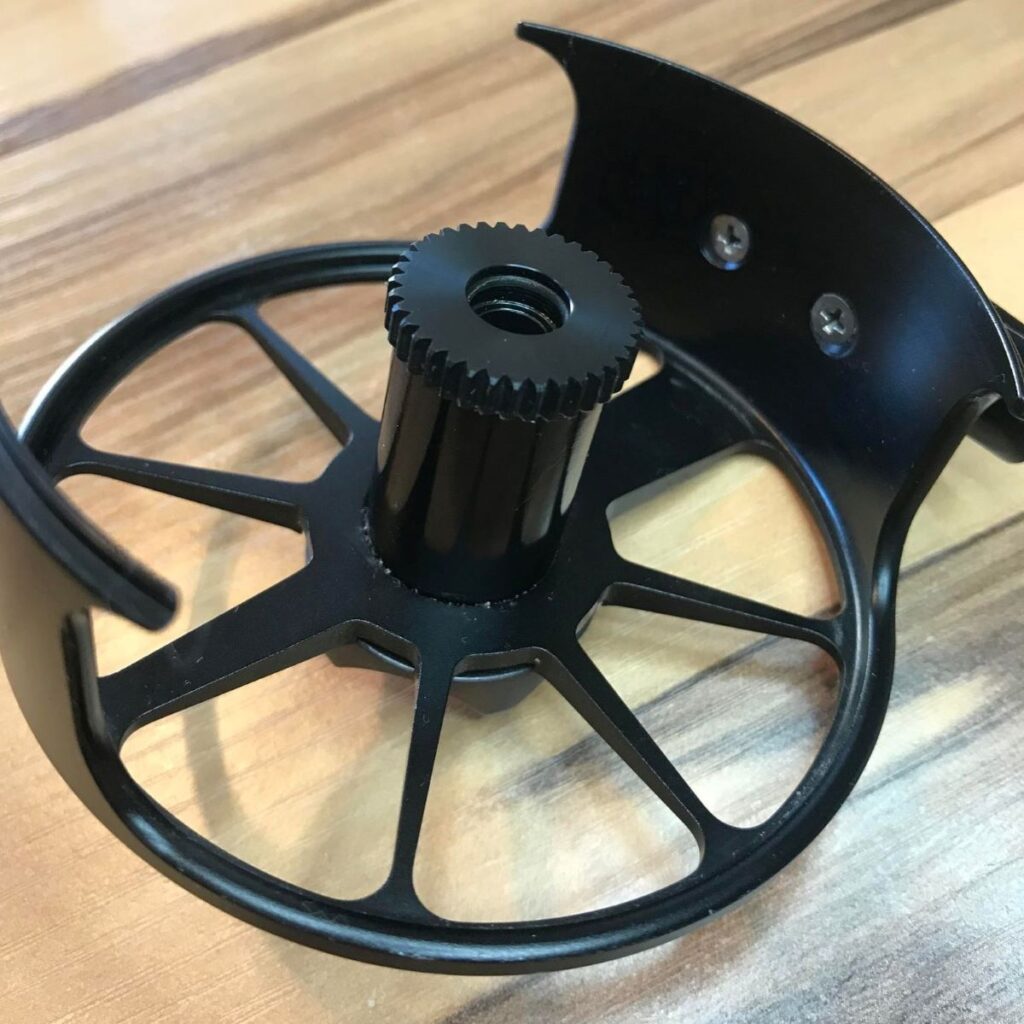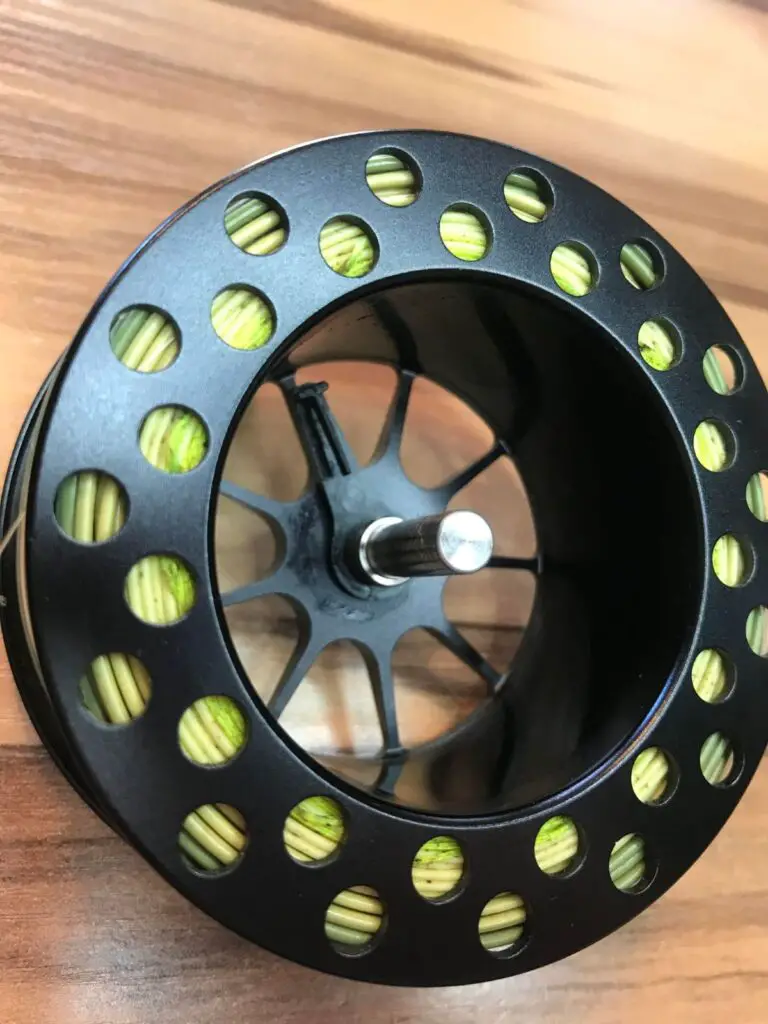 The drag and internals
The drag works fine with no jerkiness or seizing. I have never lost a fish due to a sticky drag.
The drug knob itself requires a fair amount of pressure to adjust which means it is unlikely to loosen while on the river. It is not the easiest drag knob to adjust with gloves on.
Looking inside, there is no wear or corrosion visible. I removed the black tooth cover, and the little red clutch assembly. Inside was spotless, no corrosion or signs of wear. Perfect, like new.
Summary
I am very impressed. Even after 10 years of use the reel is still in great sharp and I can easily see it lasting another 10 years.
Yes Lamson Guru's are quite expensive, with a retail price of around $280 but my experiences shows the build quality is top notched. On the other hand, Lamsons are extremely cheap for a reel machined in the United States, I was recently looking at some Abels are they were retailing for over $1000. Even the Sage reels, which are imported retail for $300
In my eyes, the Lamson Guru is a one time purchased. Any pain upfront, was quickly forgotten and I have been rewarded with many years of use out of it.
Check out the current version of the Lamson Guru here on Amazon. There has certainly been some changes since I brought mine.
Disclaimer:  Some of our pages contain affiliate links. At no cost to you, Troutresource may receive commission from purchases made through such links.  Here at Troutresource we try are hardest to give unbias advice and gear recommendations independent on whether we earn a commission or not.