Best Berries To Forage While Fishing
One of my favorite distractions while out trout fishing is foraging through the streamside vegetation for wild berries and fruit.
In some places, they seem to grow in abundance, and there is plenty of fruit for fishermen and wildlife to enjoy.
Why do I eat wild berries, well because they are delicious. Well, most of them are. Every so often I will eat one which taste disgusting. But the majorityt are sugary sweet treats which I find hard to resist.
They are also a useful snack for when I forget to pack enough food. While blackberries, gooseberries, and currants have made many long fishing trips much more tolerable.
Where do wild berries grow?
Most of them seem to grow on mosit ground, which is often close to river banks. Sometimes they grow in thickets. .
Some, shorter ones like strawberries can often be found growing under the canopy of trees in moist areas.
One prime location to find wild berries is on the grounds of long abandoned pioneer cabins. I once found a massive grape sprawling grapevine in such a location. Unfourtantly, I was there to early in the summer and the fruit was still green.
Is eating wild berries safe?
I only eat berries that I recognize, and I am fairly risk-tolerant in general. That is because some berries are poisonous, so if in any doubt best not to eat them. A few examples of poisonous berries include Yew, Holly, Mistletoes, and Nightshades.
Some wild berries and fruit might also look appetizing but taste disgusting or require specific preparation to make them enjoyable. I am thinking of wild cherries, false strawberries, rose hips, and laurel fruit. While others such as elderberry need to be cooked.
My favorite berries to forage while fishing
Raspberries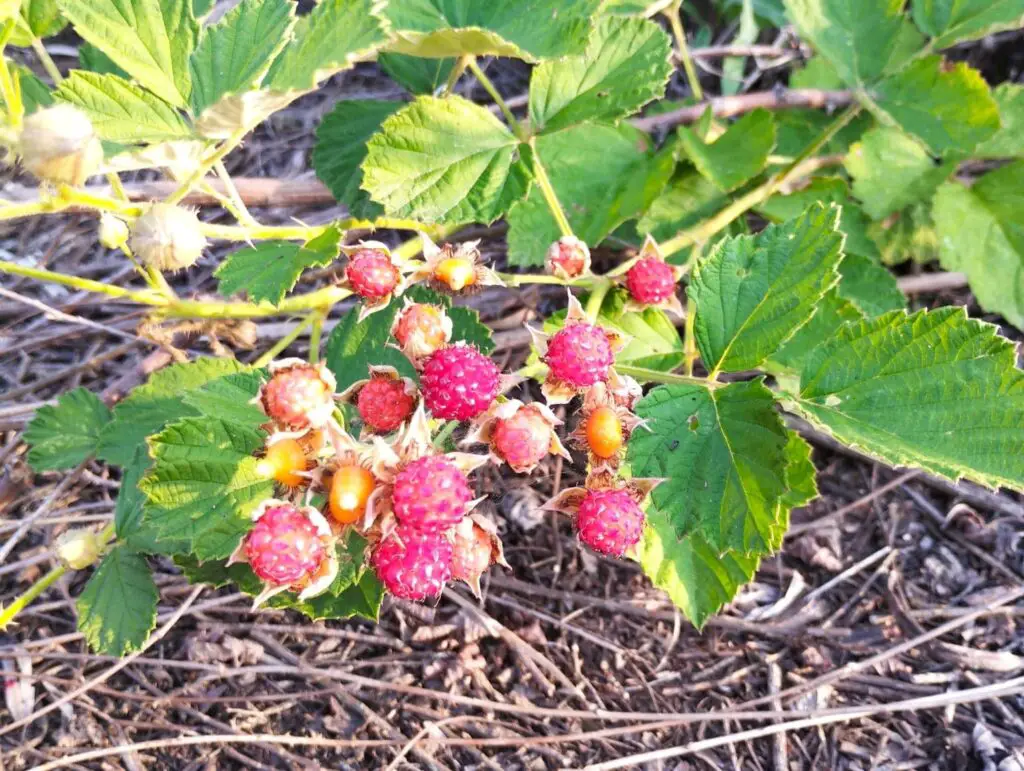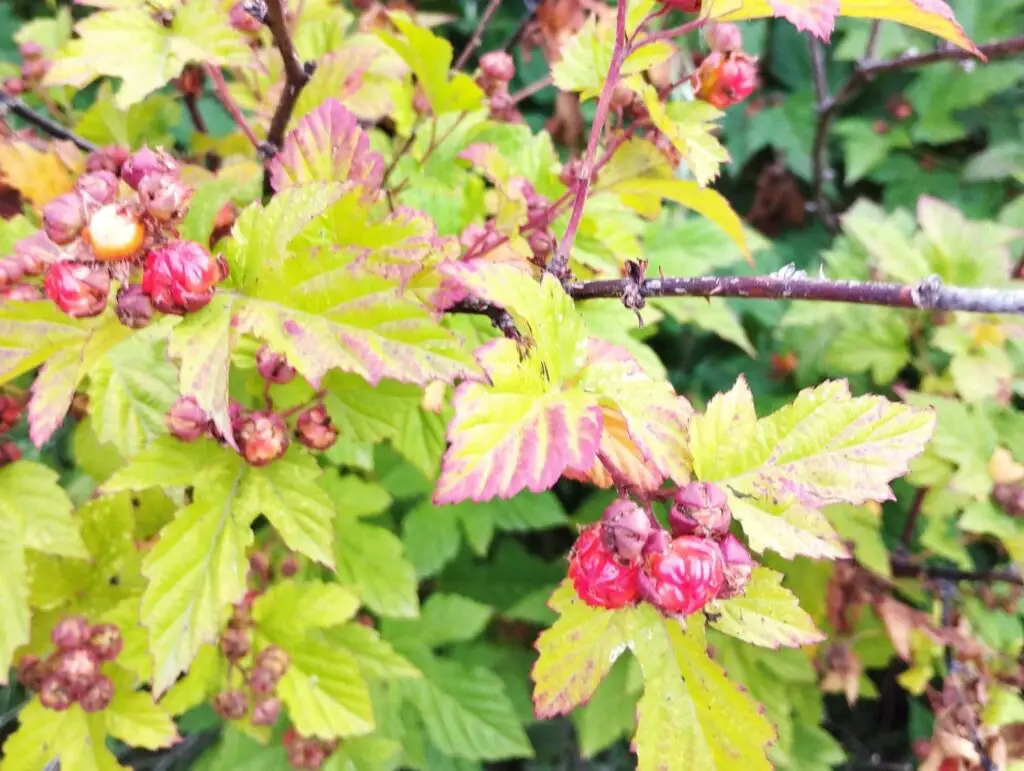 Raspberries are delicious, and I like the flavors. Whenever I see them growing I always have to pick a few and give them a taste test.
Sometimes, they are very sour. I have come across several variations of raspberries. Growing up I use to call one a wine berry, but I think that is just a generic term for unidentified edible berries.
Raspberries are typically ready to eat from the late spring, into the summer.
Blackberries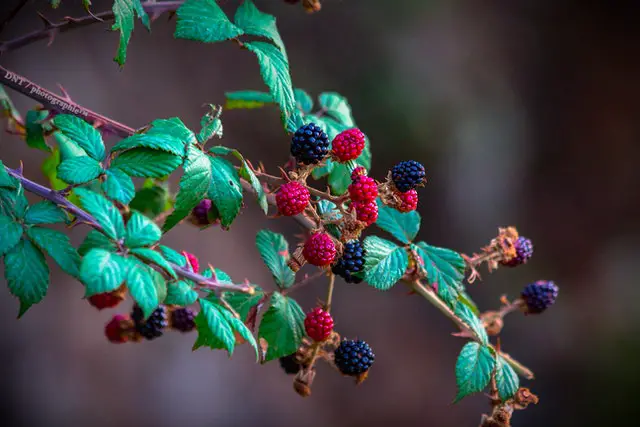 I have eaten more wild blackberries than any other fruit. They seem to grow in such abundance. I have eaten them in North America, England, and New Zealand.
When I was little, I remember harvesting bucket loads with my grandparents. I probably ate more than I put in the containers.
The main downside about blackberries is that they can be a bit prickly, and the sprawling vines can sometimes make it difficult to walk. The vines can also be a trip hazard.
Mulberries
Mulberries are delicious, but the birds also love them. So make sure to avoid the ones with bite holes or are covered in poo. They can taste disgusting.
If I have one complaint about mulberries is that they are only in fruit for a couple of weeks in the late spring. Such a short season and easy to miss.
They also stain my fingers.
Black and Red Currant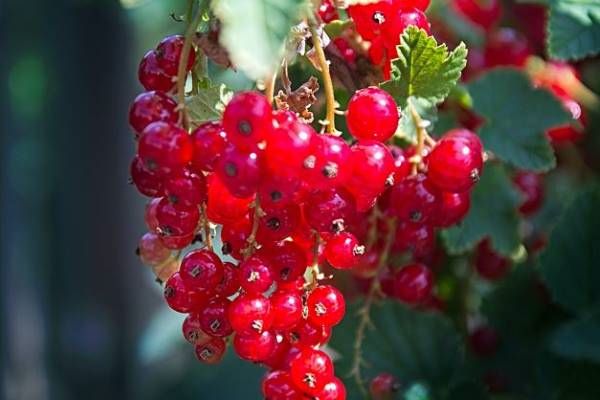 Currants are always worth a quick stop, but in my experience, they look sweeter than they actually are. Birds seem to hit red currants quite hard, so they never really become fully ripe.
Black currants are usually larger, and the birds seem to leave them alone for longer. They are the better tasting of the two.
I rarely come across them growing on the water edge, and they take a little more searching to find.
Cranberries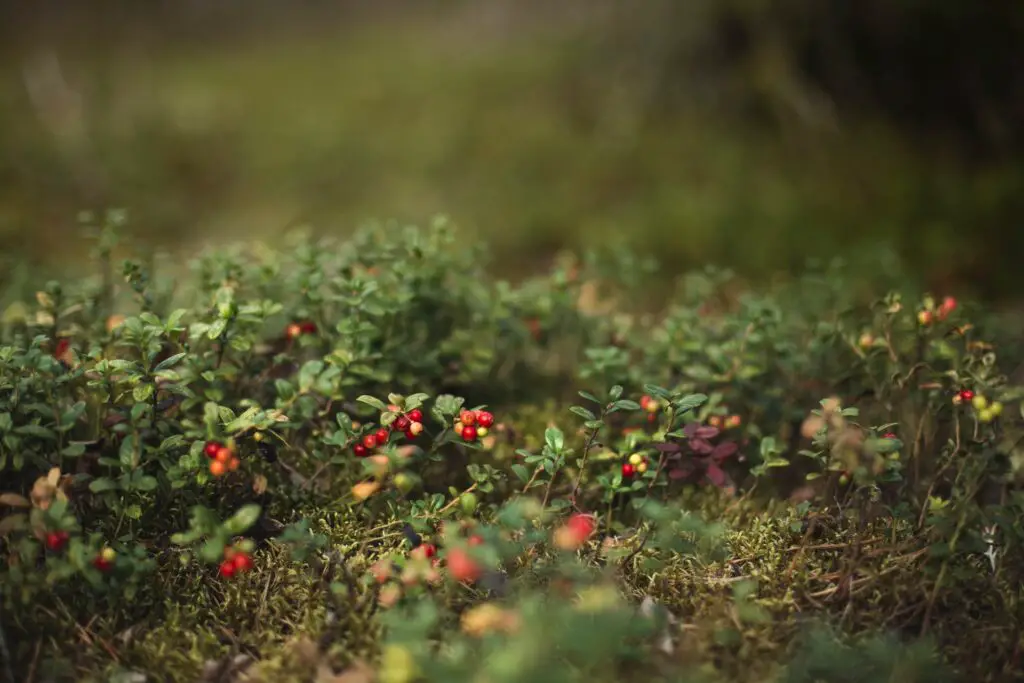 I love cranberries, they are one of my favorite fruits and they love growing in moist environments. My only complaint is that I find they look very similar to other low growing scrubs so I rarely have the confidence to eat them in the wild.
Gooseberries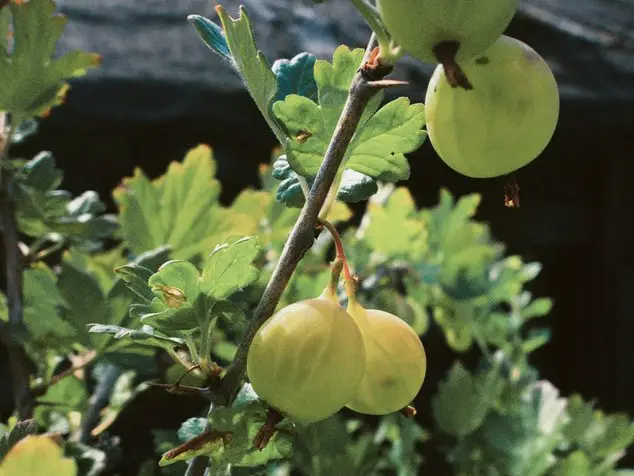 Gooseberry season is always a special treat, I love the flavor and I never really see them for sale in stores so the only way I get to eat them is by foraging. I often hear their flavor compared with green kiwi, but I do not see the similarities.
Fortunately, gooseberries grow wild close to some of my favorite trout streams, and most people seem to leave them alone which means more fruit for me.
Gooseberries seem to get ripe around the middle of summer. The ripe fruit range in color from golden to pinkish-red. My mother use to harvest the fruits while they will still green, and cooked them into a pleasant stew which can be eaten on cereal or used in pastry.
Wild Strawberries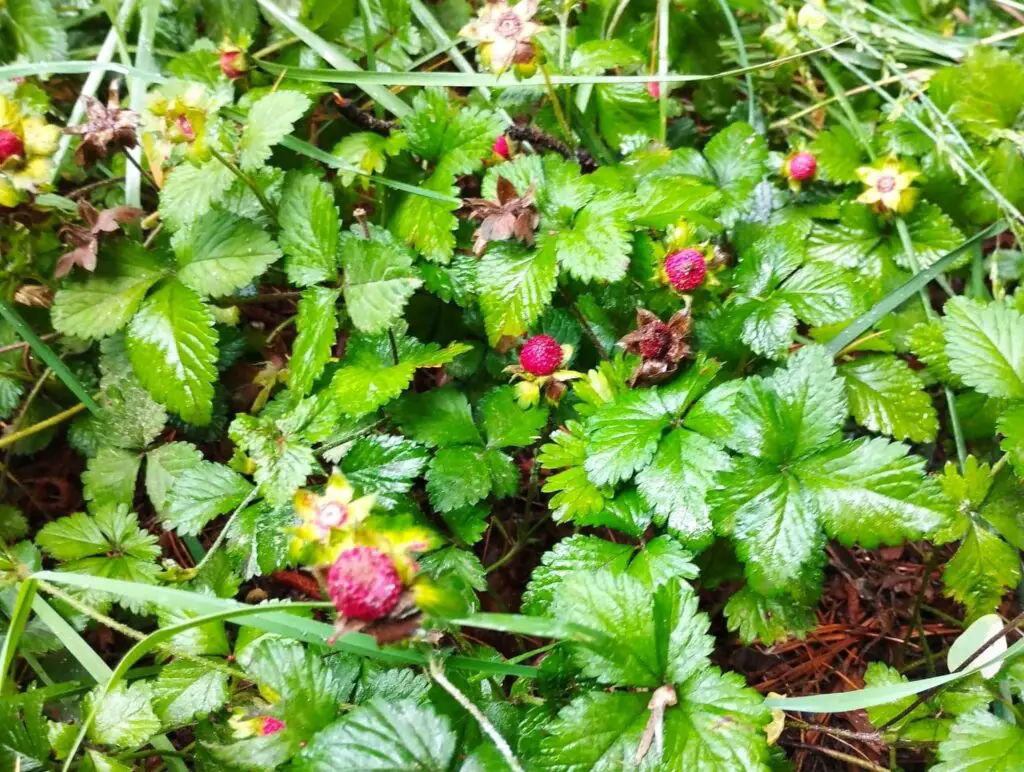 I have quite a few mixed experiences with wild strawberries, and I rarely bother with them now.
True wild strawberries, at least in my experience are very tiny but pleasant to eat. Do not expect to find massive big red berries like the ones that are commercially grown. Wild strawberries are normally the size of a fingernail or smaller. They generally grow in damp, shaded areas under canopy.
Sometimes, I find big juicy fruit that resembles strawberries but they taste flavorless and are covered in hard seeds. I call these false strawberries. They are horrible. I quite often find them growing near access tracks, maybe they are an escape garden plant.
Summary
So here are the berries I most commonly forage while taking a break from fishing. Did I miss any? Probably.
I know many people eat Huckleberries and Blueberries, but they do not seem to grow where I typically fish.
Most importantly, do not eat anything poisonous, and watch out for bears which might also be foraging for berries.