My favorite spinning lures for fall trout
Fall is normally a time of cool nights, sunny days, and little rainfall. This great weather, means many trout streams are flowing low and clear which gives the trout plenty of opportunities to inspect their prey.
The level of difficulty is increased further because most trout streams have been heavily pressured over the summer, the trout have gotten cunning and are on the lookout for anglers.
For this reason, most of my favorite spinning lures I use in the fall typically work well in clear, low water conditions. Enough with the introduction, let's get onto the lures.
Rapala Original Floater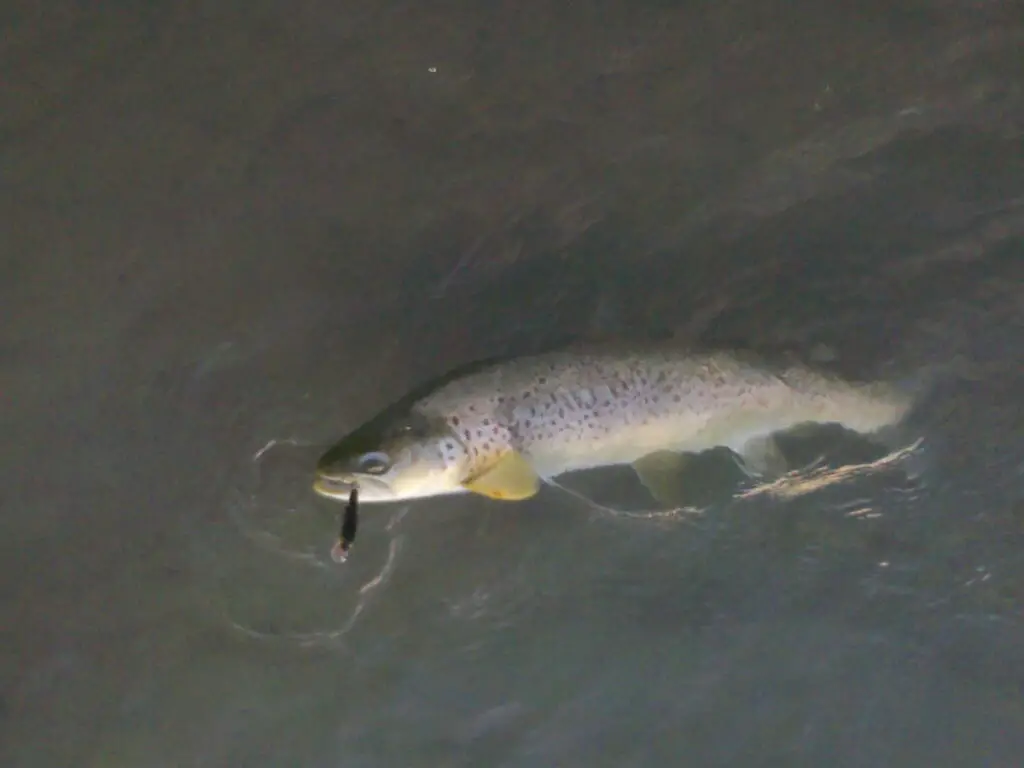 With this thought process in mind, I often find myself reaching for floating Rapala lures. They seem to have an excellent lifelike action and the designs are good enough to trick all but the fussiest of fish.
I like the floating Rapalas because on freestone rivers I use them to cover shallower waters where trout often feed. I cast them upstream about a 35-degree direction, then slowly swing them through ripples retrieving them only slightly faster than the current. I aim to swim them about a foot above the bottom, maybe rubbing across the occasional larger rock. This gets them right into the strike zone. I move a foot or two upstream every two or three casts.
I remember one autumn evening, I pulled a dozen trout out of a single ripple using this technique. As I worked my way upstream, the trout kept getting bigger and bigger and the ace of the pool was a rather ugly 4lb jack. The most surprising thing is that river has a reputation for being a terrible fishery. It is now one of my favorites, and I have never seen another angler on it.
Some other places I always cover include foam lines, the top of ripples and rapids where the pool shallows, and the extreme shallows right on the margin edge.
I also love fishing floating Rapalas in spring creeks of all places, I find them to be one of the easiest lures to fish around large chunks of weeds. The clarity of spring creeks is normally so good, I can see when the lure is approaching a weedbed and pause my retrieve allowing it to float to the surface. I then either float it downstream and around the end of the weeds, or give it a short flick to jump it over the top. Using this technique, I pull out way more trout than with my fly rod.
When choosing colors and sizes, I like to have a few F5 or F7 natural looking patterns. My favorite is the yellow perch, because it greatly resembles a trout fry that should be about in the fall. I also like a couple of very bright patterns such as Gold fluorescent red or firefighter.
Mepps Agilia
When the sun is out, and there is a bit of breeze on the water I have had some excellent days fishing smaller rivers with Agilia spinning lures. They are more effective on rainbows trout than browns but both species will smash them.
While it is possible, to fish any spinning lure anywhere, I prefer to fish Mepps Agilia in smaller, skinnier water and when targeting trout that I know have seen a lot of pressure.
Unlike most spinners, the Agilia sinks slower through the water column, and the blade can even rotate at the slowest of retrieves. This makes it extremely efficient when covering smaller streams including the pocket water in them.
In these streams, I also like how the Agilia does not give off an excessive amount of vibration. It is not a loud aggressive lure, just one that tries to blend into the surroundings and almost seem natural.
At times I suspect trout grab Agilia because they might think it is food, while Panther Martins and Blue Fox Vibrax might just get hit because they are so annoying.
In saying that, if there is an extra deep pool or a very fast deep section. I probably will change to a Vibrax or Panther Martin for that section. It is impossible to have too many lures.
What are my favorite colors, in gravelly, freestone rivers I find myself reaching for Orange or blue and black blades. In weedy streams or on cloudy days, I like to fish the black fury pattern in the smallest size I have available, which is a black blade with yellow dots. When targeting rainbows, I do like a Chartreuse blade.
Panther Martin
In the fall, both Brown and brook trout start their upstream migration heading to their spawning ground, making the fall a great time of year to target mature fish.
These trout on their spawning migration are quite predictable. They typically move upstream at night and rest during the day at the bottom of deeper pools. The best chance to catch one requires getting a lure down deep.
This type of fishing is where the Panther Martin inline spinner really shines, it sinks fast getting to where the trout are and retrieves slowly giving the trout plenty of time to strike. It is a great combination. Brown trout on their migration, are not normally feeding, but I find the flashing blade and vibrations can be enough to trigger a strike out of aggression.
If the pool is too deep, consider upsizing. Migrating trout can be sizable, and are less likely to be put on by a spinner that is too big.
In pools deeper than about 9ft, it might pay to use a spoon (such as the Acme Little Cleo) rather than a spinner, but for water of a medium depth, I like Panther Martins.
Bonus Lure: Daiwa Trout Twig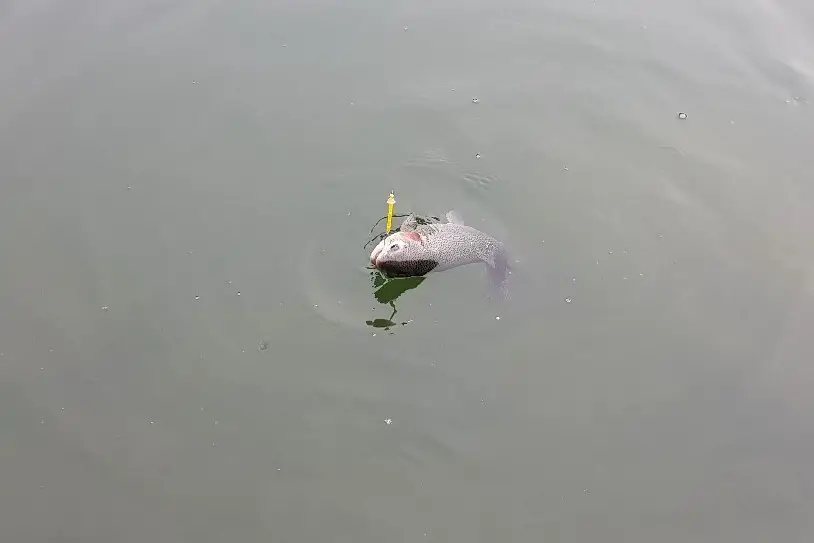 I wanted to include a less common lure on this list, and the Daiwa Trout twig meets these criteria. At this time, this lure mainly seems to be sold in Japan, but occasionally online sellers have them in the States. Googling the name can usually find some importers. It is an interesting concept that I consider worth a mention.
I describe this lure as a combination between a crankbait, worm, and jig. I only found out about them a few months ago, but in that time I have been quite impressed. They can be fished like a worm, and allowed to dead drift, or retrieved ever so slightly like it is a crankbait.
They fish best with a slow retrieve, making it a good option as the water starts to cool and trout slow down.